We all know that an author is an avid reader who never gave up on the goal of writing. Publishing their own book following the footsteps of their favourite author(s), is never an easy task. They are the people who have fearlessly overcome the agony of bearing an untold story inside of them by expressing their thoughts, experiences and vivid imaginations using more than a billion accurate words and compiling them into a compelling book.
Team Merak had the opportunity to sit with one of such talented authors who have had published her debut novel in June this year. It wasn't just a success story in terms of getting sold worldwide, but also have hit the New York Times Best-sellers. We are more than delighted to have Claire Lombardo, the author of The Most Fun We Ever Had, feature on our Magazine.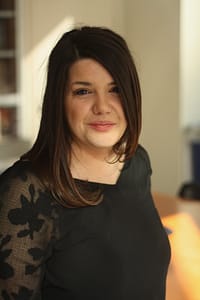 Credits: Michael Lionstar
What does success mean to you? How would you define Success?
Success, to me, is doing work that you can and do feel proud of—being able to go home at the end of the day feeling good about how you're moving through the world and what you're contributing to it.
Your very first novel is in the list of the New York Times Best-Sellers, how do you feel about that?
It is the most surreal delight, and such an honour. And it's a wonderful convergence of all the efforts made on behalf of this book, both by me and by a host of others—the team at Doubleday, my agents, my family and friends and colleagues, and especially the booksellers who have and continue to advocate for the novel.
Was Creative Writing your passion from early years of life, or is it something you gradually and most unexpectedly fell in love with?
I have always loved to write and read, but writing as a career never seemed like a viable prospect, so to be able to commit time to writing and publishing a novel has been a dream. I've certainly pursued other avenues—notably, social work—but fiction has always had a hold on my heart, and it's a thing in my life that I'm always happy to be in the company of, either as a writer or a reader.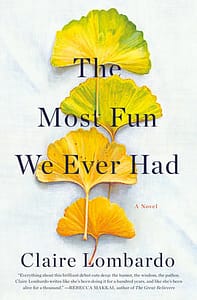 How long did you take to complete your novel? Would you mind telling us a little about your experience while you were writing "The Most Fun We Ever Had".
The writing and editing of this novel took well over 5 years in total, and my experience varied radically from year-to-year. The first couple of years, I was writing in the evenings or in my scant free time while working full-time (as a nanny, a temp, and a PR/communications person) or attending school full-time, and it really didn't feel like a book to me at that point; it was simply a comfortable space I got to return to after hours of other types of work. Then, when I got to graduate school in Iowa, I received a fellowship that required me to do nothing but write, which was the greatest possible gift in the world. It was also during this time that I started letting other people into the world of creating the book—notably, my thesis advisor, then my literary agents, and then eventually my editor at Doubleday.
What kind of research do you do, and how long do you spend researching before beginning a book?
I'm not a big researcher, or at least I haven't been on my projects to date. The Most Fun We Ever Had is a character-driven novel, so the trick was fleshing out my characters, their psyches and their motivations and their personal histories, which was more invention than anything else. I tended to fall down rabbit holes for tiny details ("how long would a dial tone sound if you left a land line off the hook indefinitely?" or "does Grand Avenue run east/west or north/south?"), and this—while procrastinatory—was a nice change of pace when I needed a break from writing.
What do you think are the most common traps for aspiring writers?
A question I get asked a lot by my students is "How do I get published?", and I think this is a common pursuit of young or aspiring writers that can actually be a hindrance to the work itself. I think writers need to discover their own voices before worrying about an audience—if you're thinking first about what's going to sell or what's going to make it big, you very well could be taking the work in a direction it's not meant to go.
What comes first for you, the plot or the characters?
I always start with characters, and my approach to creating plot is putting those characters in rooms together and seeing what happens when they disagree, or fall in love, or lie to each other.
What technologies do you rely on most when writing?
I rely primarily on my laptop—with the internet turned off, if I'm being especially disciplined, and my cell phone on silent in another room.
What would be your advice to the aspiring writers who are trying to build a publishing history or an authoring platform?
My first suggestion would be to read as much as possible. Discover other writers whose work you love and try to pinpoint what it is about their work that you're responding to. I try to use the energy I get from reading something I adore to fuel my own work, in fact. I would also encourage aspiring writers to try and form some kind of writerly community—even a very small one—because writing can be a lonely gig, and having people with whom you can share work and anxieties about the industry is a really wonderful thing. I'll also paraphrase some advice from Anne Lamott's Bird By Bird, which goes something like Butt in chair. Just do it. The only way to pursue writing seriously and develop an audience is to actually write, write, write, and keep writing.
---
Claire Lombardo is a fiction writer, teacher, and Post-It enthusiast. Her debut novel, The Most Fun We Ever Had, was released in June 2019, and debuted on the New York Times Bestseller list.
Claire is a 2017 graduate of the Iowa Writers' Workshop, and has been the recipient of an Iowa Arts Fellowship, a Sun Valley Writers' Conference Fellowship, and a Key West Literary Seminar Scholarship. She is currently an adjunct professor of creative writing at the University of Iowa, and she also teaches fiction writing at the Iowa Young Writers' Studio.