Coming across deriving sports enthusiasts, who emerge holding their flags higher, making nations incredibly proud, is not seen often, not easy and doesn't happen overnight.
With a long journey fulfilling goals as an influential athlete, tracing steps to success, pursuing dreams and leaving footprints of inspiration to youngsters from all over the world; the process itself is quite hard to 'fathom', don't you think?
Having said that, Team Merak had the chance to interview a humble personality, the heartthrob of many; Fathoum Zaleeha Issadeen.
2018's qualified Sri Lankan, female Squash player, a fiercely persevering character with countless achievements. Thank you for this opportunity, Fathoum.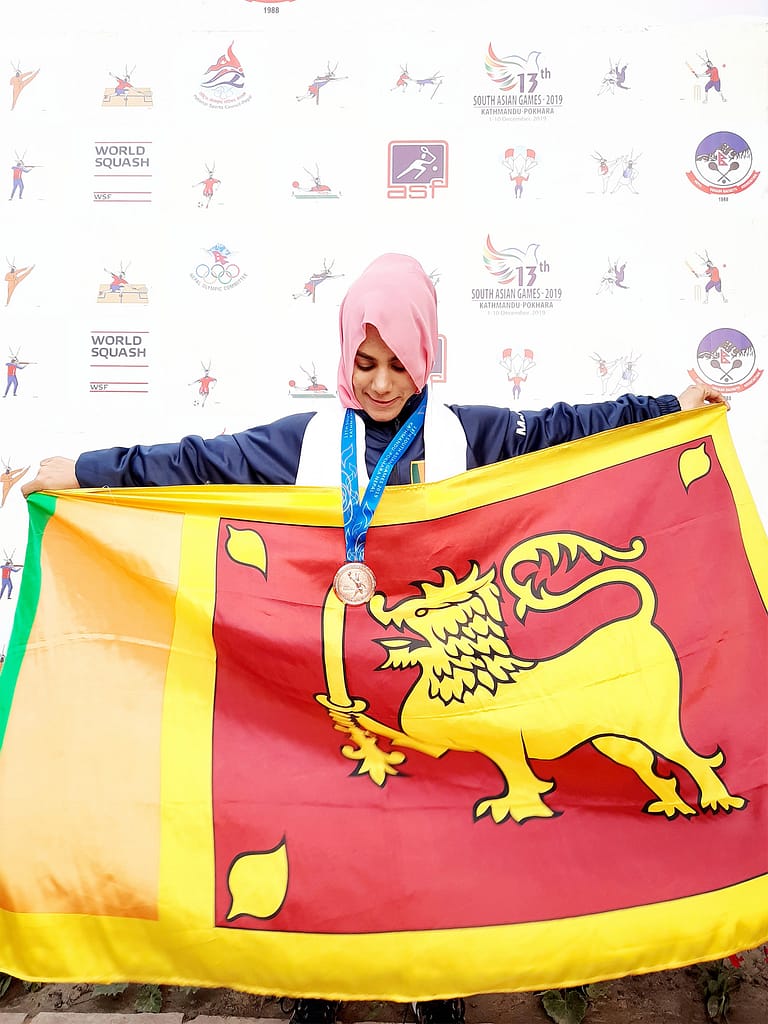 Fame is slowly creeping in. I bet most people recognise you without an introduction. But if you had to, how would it go?
Bismillah. I would love to introduce myself as someone, who would love to make others around me the happiest. Someone who cares?
Nothing about Squash?
Honestly, I'm quite shy to talk about my passion, I would never talk about squash unless asked about the sport or what I do as my part time profession.
So, where did it all begin?
I come from a family of 5 older brothers. They were into sports from a young age, and so after they finished their training, I would go on court and play a little. I played Squash and Tennis as well.
Tennis too? What else do you have up your sleeves?
Till the age of 16 I played competitive tennis; I have also played tennis representing Sri Lanka at the Asian Individual Championships and at the World Junior Team Championships.
That's impressive, really. Walk us through the baby steps please. I am sure everybody wants to know what pushed Fathoum this far. Couldn't have been a hit with the first shot, right?
My first achievement for Tennis was, becoming the Runner Up at the Moors Open where I played the Under 8 Event. And for Squash, it was becoming the Champion at the Junior National Championships Under 9 Event.
What motivates Fathoum? What keeps her on her foot?
For me, it is my Team. That consists of my mother, father, grandmother, brothers including their spouses and kids, my coaches, trainers, my school, best friends, uncles, aunts and family. Above all, God.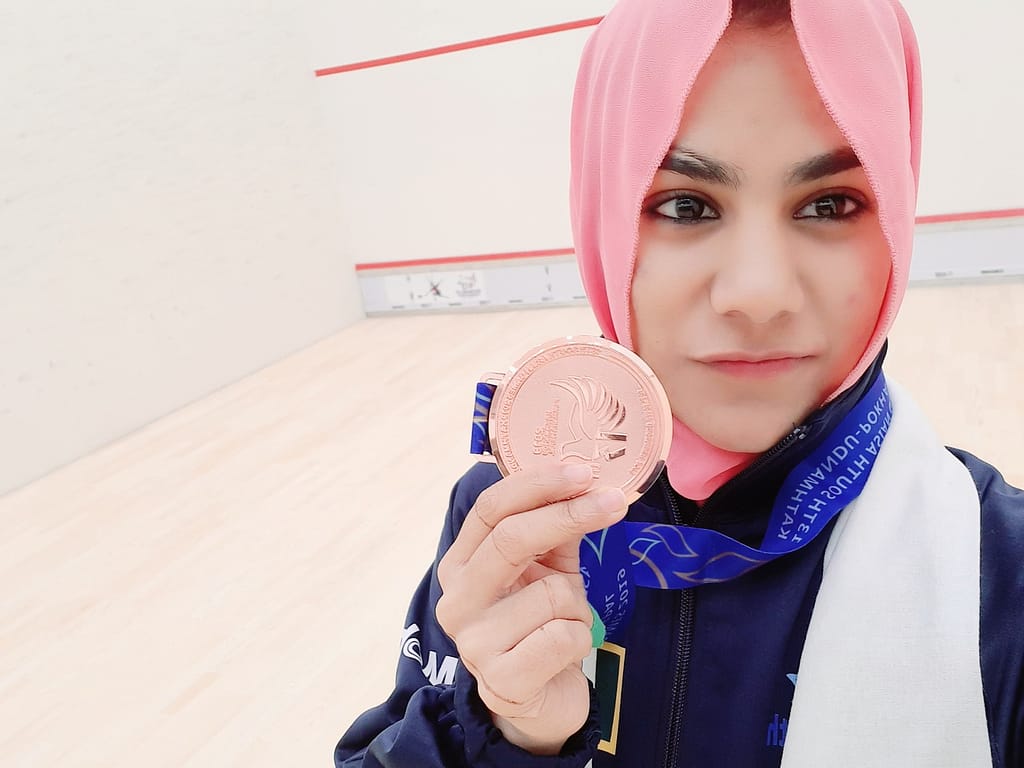 I am sure you didn't miss anybody there. But why uncles and aunts in particular, if I may ask?
I love all my uncles and aunts a lot. Most of them are sweet and supportive in their own way. But, I do have a favourite uncle and aunt, who play a huge part of my life every single day. My uncle Imtiaz who lives in Japan, is someone so special to me and my father's only sister aunty Yasmin. They have made my days and my life so much happier and easier. I'm grateful to all of them.
 That's sweet. Family does matter above all. Aside from the family; how was the recognition amongst the people? Overwhelming?
It was a lovely response, full of support, happiness and sincerity from my fellow Sri Lankans. It really kept me motivated to do better.
From the way we see it, hard work pays off. There's no denial of that. But have you ever been told to take it slow? Or been criticised of your work regardless?
Yes, a lot, some made me sad, which made me stronger, some made me better. For an example, talking about training, there were moments where I would over-train (training more than I should) and instead of saying well done, I would receive lectures after lectures on how I should cool it down, and of course at that moment, a part of me feels so angry and upset as to why I should get pulled up for working hard. But then I understand that it is for my own good. I would listen and probably take a notch down with the advice (of course keeping the intensity of my training high).
The other sphere of the moon. What Fathoum's life is like behind the screens? Apart from the sport, ambition and winning?
For me squash is a part of me, no doubt, but I do have priorities above squash. Definitely at number one is the religion I follow, then my family. I am extremely passionate about crafting, but squash is above that! I enjoy teaching as well.
Honestly, I am so proud that you kept on emphasising on family all these while. Do you consider somebody family out of family?
Definitely yes, I had such a strong support system in terms of My principal, Rev Sr Chandani Jayasooriya, who helped me tremendously, I had my two ever supportive best friends, my classmates and my teachers.
So this special question is not included in the original script, and comes from the fans directly. How does it feel like to be a heartthrob of many? Any words for them?
Hahaha… 😀
That made her blush. Or awkward. Either ways. Anything in general, that you want to convey to the fans?
Yes, whatever you do, give it all you've got, it's never an easy journey, most of the times you want to give up, but please don't, because when your moment comes, no one can take it away, and it will be the sweetest thing ever and it will be way better than what you'd have imagined.
What are we aiming at, next?
My target next, is to top the Asian ranking and world ranking. I do have many other dreams outside squash.
---
 And we wish you luck with that. That was one humble interview. You are as amazing as one might have hoped for. On behalf of Team Merak and all your fans out there, we heartily wish you all the success with your future endeavours. Probably meet you with another interview, hopefully with better questions next time. Thank you, Fathoum.
Find Fathoum on her Social Media – Instagram  | Twitter